Aluminum and Copper Bonding Wires for Power Devices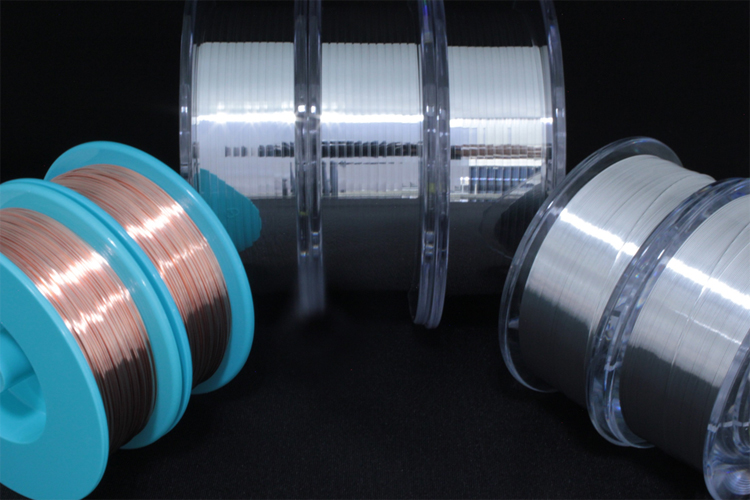 The Standard for Power Devices
TANAKA Denshi Kogyo offers high-purity aluminum (Al) and copper (Cu) bonding wires (100 to 500µm) and ribbons (width 0.5 to 2.0mm) with excellent surface properties of automotive grade. As aluminum has excellent moisture resistance , it is often used in power device applications that drive high currents under harsh environments. We also have wires for power devices that use copper, which has even better electrical conductivity.
TAWN
– Al Bonding Wire for Power Devices
Features
Excellent corrosion resistance
Excellent bondability
Cross Section after PCT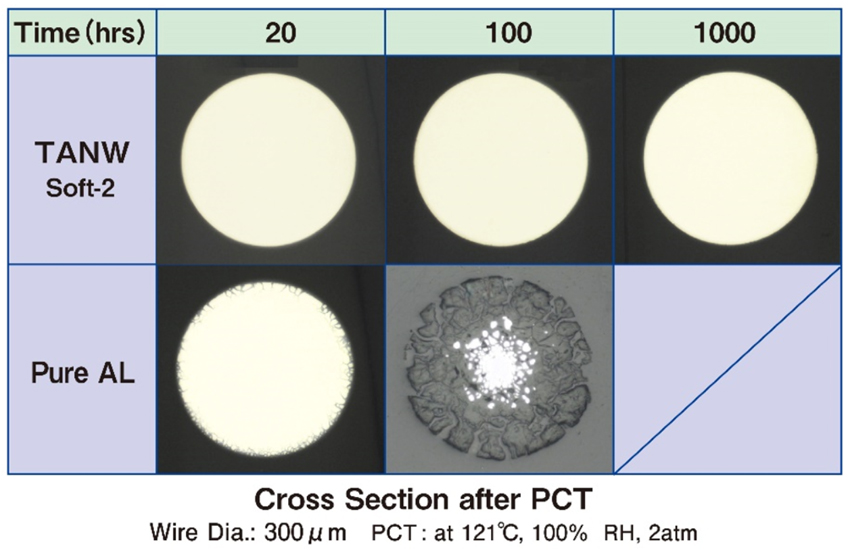 Long Winding Length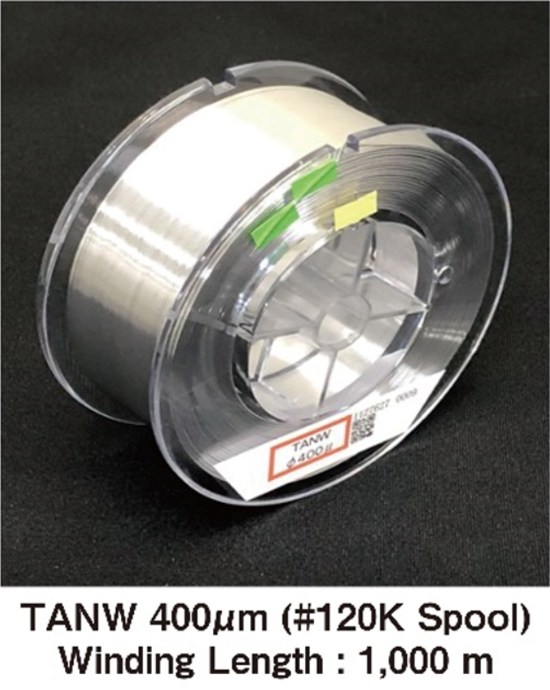 TABN
– Al-1%Si Bonding Wire
Features
Uniform distribution of Si
Stable mechanical property.
Good corrosion resistance under PCT.
Si Distribution in Wire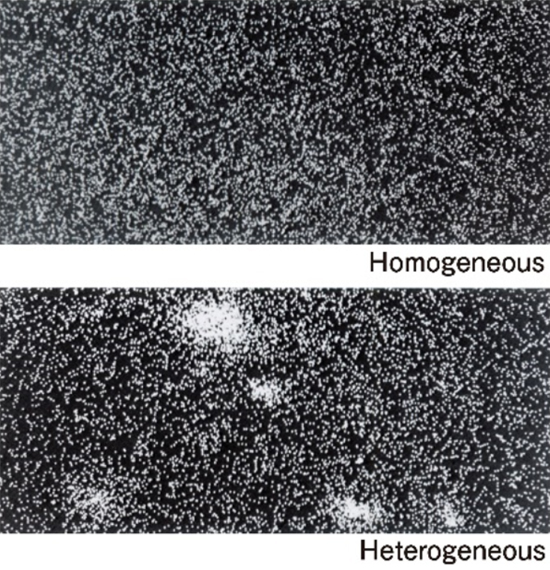 Loop Shape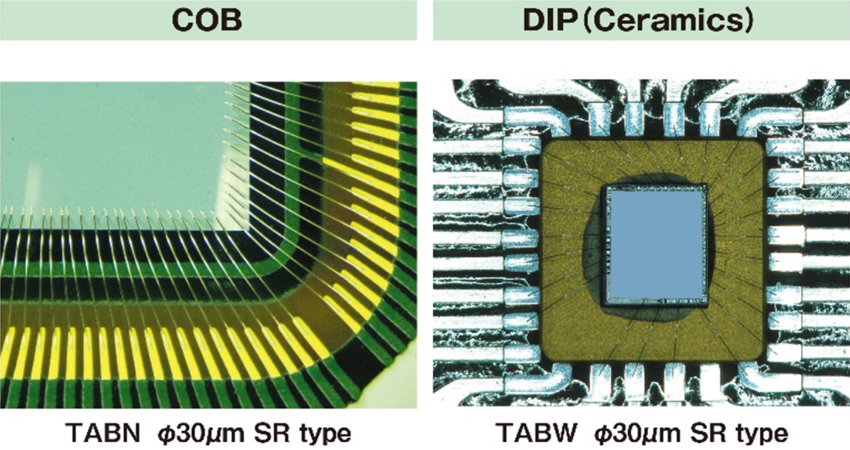 TABR
-Al Bonding Ribbon for Power Devices
Features
Excellent corrosion resistance (Equal to TANW wire)
Corresponds to a multi size.
 Width  0.5mm~2.0mm
 Thickness 0.10mm~0.30mm
Satisfactory surface smoothness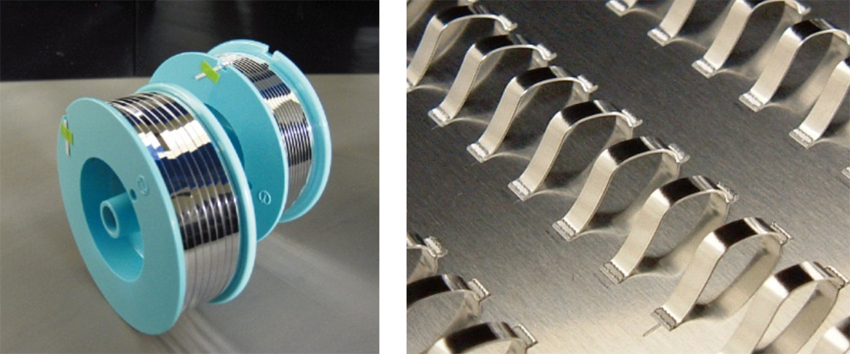 Cross Section after PCT

Standard Size of TABR
CP-1
-Cu Heavy Bonding Wire for Power Device
Features
Excellent electrical conductivity (40% higher than Al)
High fusing current(30% higher than Al)
Available diameter(φ100~500μm)

Resistivity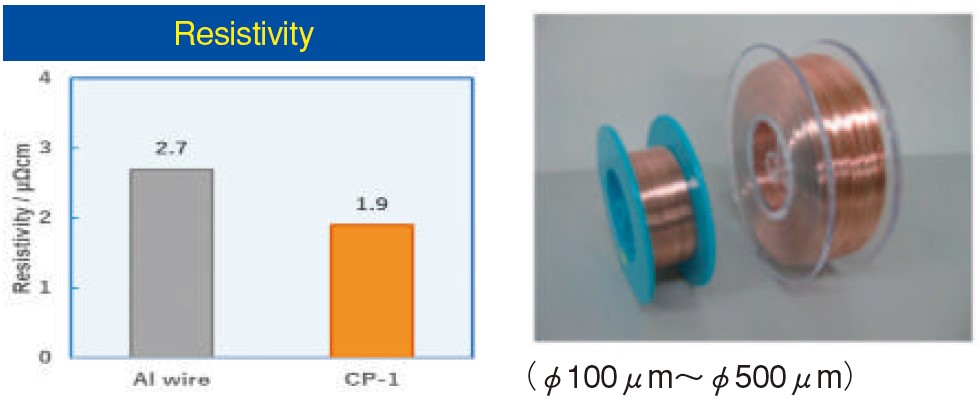 Fusing Current